La Crosse County is a diverse and growing place with a rich history and an exciting future. Our Comprehensive Plan - ENVISION 2050 - will be a vision for how we build that future together. The plan will be a collective effort that will reflect our diversity and prioritize our values. We will create a vision for a sustainable and thriving La Crosse County and a roadmap for how we get there. ENVISION 2050 will guide La Crosse County's budgets, land use and natural resource policies, and general direction for the next generation and beyond.
A Comprehensive Plan is:
A long-range planning document that must be updated at least once every 10 years.
A description of the existing condition of the county, including land use, demographics, and the local economy, and a vision for the future, taking into consideration various risks and opportunities.

An opportunity for the community to agree on the values and vision that should guide the county's decision-making process.
A combination of data, statistics and public input that includes expertise, personal stories, and values that can be drawn upon throughout the planning process and beyond.
The State of Wisconsin's 1999 comprehensive planning law requires that all land use decisions in the county be consistent with the Comprehensive Plan.
We encourage PUBLIC PARTICIPATION throughout the process. Please go to publicinput.com/envision2050 for opportunities to provide input.
We also encourage you to explore data on the County, using our DATA HUB - data-hub-lacrossecounty.hub.arcgis.com/.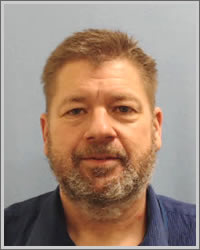 Charles Handy, Planner

Administration Center - Rm. 2300

212 6th Street North
La Crosse, WI 54601
Phone: (608) 785-5919
Office Hours: 8:00 AM - 5:00 PM Weekdays
Our Mission
The mission of the Zoning, Planning & Land Information Department is:
To assist and advise individuals, businesses, professionals and governmental communities by uniformly administering all chapters of the La Crosse County Code of Ordinances pertaining to land use.
To balance individual property rights with the health, safety and welfare of the public by instituting appropriate land use and growth management controls and by carrying out comprehensive planning efforts to provide the most efficient delivery of public services.
To coordinate a land information system, which is thorough, accurate and accessible for use by the public and private sector.