Client Rights
Grievance Procedure for Child Welfare and Youth Services (pdf)
Your Rights and the Grievance Procedure for Customers Receiving Services for Mental Health, Alcohol and Other Drug Abuse and Developmental Disabilities (pdf)
Client Complaint Form (pdf)
Civil Rights
---
HIPAA / Privacy Rights / Social Media Policy
LA CROSSE COUNTY HUMAN SERVICES NOTICE OF PRIVACY PRACTICES
This notice describes how MEDICAL information about you may be used or disclosed and how you can gain access to this information.
PLEASE READ IT CAREFULLY
This notice applies to La Crosse County Human Services and its staff, volunteers, and students. This notice also applies to other health care providers that come to La Crosse County Human Services to provide health care to our clients.
La Crosse County Human Services must maintain the privacy of your personal health information and provide you with this notice describing our legal duties and privacy practices concerning your health insurance. In general, when we release your health information, we must release only the information we need to achieve the purpose of the use or disclosure. However, all of your health information that you designate will be available for release if you sign an authorization form allowing us to release the information on your request.
We reserve the right to change our practices and to make new provisions effective for all protected health information we maintain. Should our information practices change, we will post a revised notice within the facility, make revised notices available upon request, and post revised notices to our web site.
We will not use or disclose your health information without your authorization, except as follows:
Treatment: We will use your health information for purposes of treatment



Example:

Information obtained by a social worker, doctor, nurse, or member of your healthcare team will be recorded in your record and used to determine the course of treatment that should work best for you.

Payment: We will use your health information for payment of claims

Example: A bill may be sent to your third-party payer (insurance company, Medical Assistance). The information on or accompanying the bill may include information that identifies you, as well as your diagnosis. Information from your medical record may be sent to your insurance carrier and associated medical review agencies in order to get your bill paid.

Example: We will authorize, process and pay incoming claims from various providers of health care services which contain information that identifies you and the healthcare procedure(s) you have received. Information may be exchanged with that provider in order to authorize, process, and/or pay your claim.

Health care operations: We may need your diagnosis, treatment and outcome information in order to improve the quality or cost of care we deliver. These quality and cost improvement activities may include evaluating the performance of your doctors, nurses and other health care professions, or examining the effectiveness of the treatment provided to you when compared to patients in similar situations.

Example: Human Services receives ongoing audits from the State of Wisconsin and/or their appointed auditor for quality assurance, program compliance and program funding. The State of Wisconsin and/or their appointed auditor are required to follow the same laws pertaining to the confidentiality of your health information.

Example Business Associates: Human Services contracts with various business associates to provide services. Examples include collection agencies and computer software vendors. We may disclose your health information to our business associates so that they can perform the job we have asked them to do. To protect your health information, however, we require the business associate to sign an agreement to protect the confidentiality of your information.

As required by law: Sometimes we must report some of your health information to legal authorities, such as law enforcement officials, court officials or additional government agencies.

Example: We may have to report abuse, neglect, domestic violence or certain physical injuries or to respond to a court order.

To avoid a serious threat to health or safety: As required by law and standards of ethical conduct, we may release your health information to the proper authorities if we believe, in good faith, that such release is necessary to prevent or minimize a serious and approaching threat to you or the public's health or safety.

Military, National Security, or Incarceration/Law enforcement custody: If you are involved with the military, national security or intelligence activities, if you are in the custody of law enforcement officials, or an inmate in a correctional institution, we may release your health information to the proper authorities so they may carry out their duties under the law.

Court ordered review: We may disclose health information as required by an authorized court order.

Death records: We may disclose your health information to coroners, medical examiners and funeral directors so they can carry out their duties related to your death, such as identifying the body, determining cause of death, or in the case of funeral directors, to carry out funeral preparation activities.

Worker's Compensation: We may disclose your health information to the appropriate persons in order to comply with the laws related to workers' compensation or other similar programs. These programs may provide benefits for work-related injuries or illness.


Any uses and disclosures of your health information other than generally described above will only be made with your individual written authorization, which you may revoke in writing as provided by 45 CFR 164.508.
back to top
---
YOUR HEALTH INFORMATION RIGHTS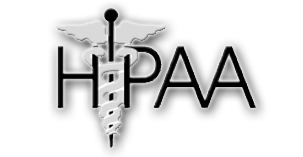 You have several rights with regard to your health information. If you wish to exercise those rights, please contact our Privacy Officer. Specifically, you have the right to:

Inspect and copy your health information. With a few exceptions, you have the right to inspect and obtain a copy of your health information. However, this right does not apply to psychotherapy notes or information gathered for judicial proceedings, for example. In addition, we may charge you a reasonable fee if you want a copy of your health information.

Request to correct your health information. If you believe your health information is incorrect, you may ask us to correct the information. Your request must be made in writing and contain the reason as to why your health information should be changed. However, if we did not create the health information that you believe is incorrect, or if we disagree with you and believe your health information is correct, we may deny your request.

Request restrictions on certain uses and disclosures. You have the right to ask for restrictions on how your health information is used or to whom your information is disclosed, even if the restriction affects your treatment or our payment or health care operating activities. Or you may want to limit the amount of health information you authorize us to provide to family or friends involved in your care or payment of medical bills. You may also want to limit the health information provided to authorities involved with disaster relief efforts. You must make this request in writing. However, we are not required to agree in all circumstances to your requested restriction.

Receive confidential communication of health information. You have the right to ask that we communicate your health information to you in different ways or places. For example, you may wish to receive information about your health status at a different address. You must make this request in writing and we must accommodate reasonable requests.

Receive a record of disclosures of your health information. In some limited instances, you have the right to ask for a list of any disclosures of your health information we have made during the previous six years, but the request cannot include dates before April 14, 2003. You must make this request in writing. This listing must include the date of each disclosure, who received the disclosed health information, a brief description of the health information released, and why the disclosure was made. We must comply with your written request within 60 days, unless you agree to a 30-day extension. We will not charge you for this listing unless it is requested more than once per year. In addition, we will not include disclosures made to you, or for purposes of treatment, payment or healthcare operations, national security, law enforcement/ corrections and certain health oversight activities.

Obtain a paper copy of this notice. Upon your request, you may at any time receive a paper copy of this notice.

Complaint. La Crosse County Human Services has a documented complaint process regarding the use and/or disclosure of protected health information. If you believe your privacy rights have been violated, you may file a complaint with us or with the Federal Department of Health and Human Services. If you wish to file a complaint, you may contact the Privacy Officer for assistance at 784-4357 or by writing to:

PRIVACY OFFICER / LA CROSSE COUNTY HUMAN SERVICES
300 4TH ST N, LA CROSSE WI 54601


WE WILL NOT RETALIATE AGAINST YOU FOR FILING SUCH A COMPLAINT
USE OF SOCIAL MEDIA/PUBLIC INFORMATION SEARCHES
While we respect the privacy of individuals, our Department may use social media and public information searches to carry out job functions related to your involvement with our Human Services Department, such as:
Child Abuse and Neglect Records
Sex Offender Registry
Residency Determination
Relative Search
Law Enforcement Records
Jail Records
Blogs
Social Media i.e. Facebook
This list is not exhaustive, but is intended to represent the type of public information we could collect related to you. We understand that if information collected is deemed to be pertinent to your case, it is our agency policy to review this information with you as part of our regular course of business. Please direct questions to your primary staff person assigned to you.
All clients will receive a copy of the Use of Social Media/Public Information Searches information above via a process determined and implemented by each Human Services Department Section Manager for their applicable area of responsibility.



back to top
---


Billing and Payment Questions

If you have billing or payment questions regarding a bill you received from our Department, please contact:

Fiscal Billing
(608) 785-5906
Make Payment
---
Individuals served by the Human Services Department can make a payment for services provided or for amounts owed on customer account. The online payment service is processed by PayGOV. A convenience fee is charged by PayGOV for using this service.