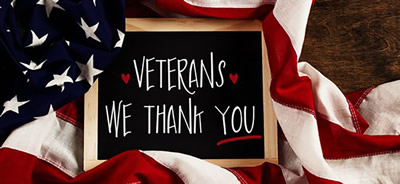 Location and Contact Info:
Administration Center
212 6th Street North
La Crosse, WI 54601

Phone: (608) 785-9719
Fax: (608) 785-9718
Email: [email protected]

Office Hours: 8:00 AM - 4:30 PM Weekdays
Veterans Service Staff:
Jane Brannan, Veterans Service Officer
Erica Lakowske, Veterans Services Coordinator
Chelsea Pataska, Veterans Benefit Specialist
Holly Hotchkiss-Roth, Veterans Benefit Specialist
Community Office Hours & Outreach:
September 28 from 12:30-4:30pm: Community Office Hours, Hillview Health Care Center
October 5 from Noon-4:30: Community Office Hours, Holmen Community Center
Community News:
La Crosse Oktoberfest Veteran/Military admission - September 28-30, 2023. Oktoberfest is offering two (2) festival veteran/military general admission with an Active Military or Veteran ID. Passes include access to Oktoberfest grounds on Thursday, Friday, Saturday, and a 2023 Oktoberfest souvenir button. Must obtain at the Oktoberfest Grounds Office. Oktoberfest Website
Fort McCoy will host Wisconsin National Guard Retiree Appreciation Day on Saturday, September 30th from 8:30am to 3:00pm in the Wisconsin Military Academy. More info: 608-516-1549.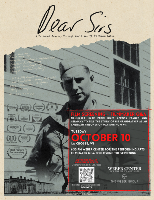 Film premiere of Dear Sirs is coming to Weber Center for the Arts (428 Front St. S, Lacrosse, WI) on October 10, 2023, at 6:30pm (event will end at ~8:45pm). In addition to the premiere of the film, there will also be a filmmaker Q&A. Event details + tickets at dearsirsfilm.com/lacrosse. Tickets are $5 each and free for Veterans with code: DEARVETS.

Chippewa Valley Technical College (CVTC) free Dental Clinic is scheduled for November 4th at CVTC. Veterans can receive cleanings, fillings, extractions, and sometimes even root canals. The event also offers free haircuts and massages. Veterans need to call ahead of time to be placed on the schedule and provide proof they are Veterans (DD214/Veteran ID). Address: 615 W Clairmont Avenue, Eau Claire, WI 54701. Phone #: 715.833.6271
Two helpful documents are the following:
The first document shows the different benefits that our office can assist you with. The second document identifies what Federal and State benefits become available at the different service-connected disability rating percentages.
Please let us know how we are doing by completing this short survey.
We appreciate your time and will use your feedback to make positive changes.