Welcome to Lakeview Health Center and Assisted Living Campus
We'd like to take this opportunity to introduce you to our continuum of long term supports and services. Lakeview Health Center & Assisted Living offers nursing home & assisted living options in West Salem, WI. Whether an individual needs crisis stabilization, a monitored or secured environment, short term care or long term supports, our campus can provide an appropriate treatment option.
Recognized across the region, our staff of compassionate caregivers have clinical expertise to effectively support people with complicated behavioral symptoms. We work in conjunction with our medical staff and on-site psychiatric practitioners to assist all residents with their ongoing health care needs.
Designed in a household model, Lakeview Health Center & Assisted Living offers many amenities to create an atmosphere like home, including single rooms/bathrooms, household spas & laundry rooms, dining rooms, community kitchens, and courtyards designed for enjoyment of the great outdoors.
To find out more about our services or to discuss admission criteria, please call 608-612-0637.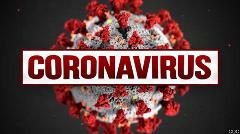 UPDATE
Covid-19 Update: Lakeview Health Center & Assisted Living continues to maintain the health and safety of both residents and staff as the highest priority. Indoor visits have resumed with safety guidelines. We continue to follow the Federal guidelines concerning COVID-19. Thank you for being supportive during this time! For weekly updates, please call 608.786.1400 and press option 4.