We are continuing to closely monitor the COVID-19 situation and county health recommendations in order to serve the best interests of our communities.

Below you'll find the latest information on upcoming programming—you can also follow us on our Facebook page.
Fall Programming 2021
Youth Services Fall Programming 2021 [PDF]
Library Card Sign-Up Month
When youth sign up for a library card with us during the month of September, we'll feature their name on an Elephant and Piggie library card wall display at their sign-up location! Sign up for a library card and find something wonderful at your library! From outdoor story times to amazing children's literature to virtual programming, there is something for everyone.
---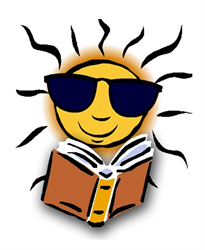 Outdoor Story Times
Join us September 13 through October 29 (weather permitting) for Fall Outdoor Family Story Times! Bring a blanket or chair and enjoy weekly themes that include stories, songs, dancing, and rhymes.

September 13-October 29
Monday: Bangor 10:15 am, Onalaska 6:30 pm
Tuesday: Holmen 10:15 am and 6:30 pm
Wednesday: West Salem 10:15 am and 6:30 pm
Thursday: Campbell 6:30 pm
Friday: Onalaska 10 am
---
Chalk the Walk: A Map Into the World
Join us this Fall for an outdoor chalk art opportunity for all youth ages! Tune in to our You Tube channel anytime October 11-16 to watch Miss Jess share a reading of the award-winning picture book A Map Into the World, written by Hmong American author Kao Kalia Yang and illustrated by Seo Kim. Miss Jess will include some ideas designed to inspire your inner artist and get your drawing muscles moving! Then, when kids visit one of our five libraries and complete their own sidewalk chalk art drawing in designated locations, they can enter a drawing for A Map Into the World. One entry per child.We'll feature the chalk art creativity throughout the week on social media. Winners announced October 18.
"A story of a young girl seeking beauty and connection in a busy world. As the seasons change, so too does a young Hmong girl's world. She moves into a new home with her family and encounters both birth and death. As this curious girl explores life inside her house and beyond, she collects bits of the natural world. But who are her treasures for?" ~ Writing for Children – Kao Kalia Yang
---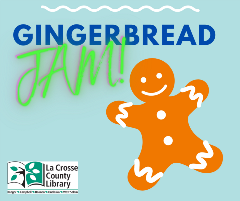 Join your La Crosse County Library Youth Services team for a Gingerbread Jam! featuring a live story, creative interactive activities, and Gingerbread cookie decorating. Open to kids ages 0-18; each registered child will receive participation supplies (adults will be contacted with pick-up day/time for participation supplies).
Registration begins November 8 and will be available while supplies last. To attend, complete and submit your Registration Form online or in person at one of our five locations. Then "Like" our Facebook page, facebook.com/lacrossecountylibrary, and request to join our Gingerbread Jam! Group.
---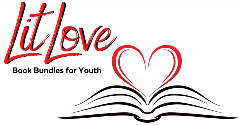 LitLove Book Bundles
Youth Services is pleased to offer a new youth book selection service. Please complete the online form below, and our Youth Services team will compile a bundle of five books for you to borrow based on your (or your child's) reading interests. Requests are handled in the order in which they are received. We will contact you with pickup details as soon as possible once we have completed your book selections.
LitLove Book Bundle Request Form
---

Booklists
Booklists are suggested reading in various categories provided by our Youth Services Librarians, New York Times Best-sellers list, etc.

Reader's Advisory
Reader's Advisory is a service to assist young people and their families, and those who work with children, in selecting reading materials. Stop by to talk with a youth services librarian at the Library's youth services desks in Onalaska, Holmen, and West Salem, or before and after youth programs at any of the five County Library branches. They will be happy to recommend books and other materials for children and teens with regard to abilities, age levels, and interests.

Contact Us
Youth Services Staff travel to each of the five library locations to conduct programs, select and maintain books and other materials, conduct Reader's Advisory, and provide many other services for children, teens, and their families.

Youth Services has offices in Holmen, Onalaska & West Salem:

Holmen Public Library
121 W. Legion St * PO Box 220
Holmen, WI 54636
526-4641
Onalaska Public Library
741 Oak Ave S
Onalaska, WI 54650
781-9568 ext 5
West Salem Library
201 Neshonoc Road
West Salem, WI 54669
786-1505
email: [email protected]