We are continuing to closely monitor the COVID-19 situation and county health recommendations in order to serve the best interests of our communities.

Below you'll find the latest information on upcoming programming—you can also follow us on our Facebook page.
Summer Library Program: Tails and Tales

Join us for Tails and Tales, our 2021 Summer Library Program! We'll roam the globe, swim the seas, and soar the skies. Then we'll hop into the wonder-filled world found right in our own backyard—the Driftless. Registration begins June 7, and the program runs June 7 through July 31. Stay tuned for more details.
Spring 2021
Our Anytime Story Times and Curiosity Kits (for Elementary and Tween/Teens) are offered for pickup in location entryways and feature a new theme every two weeks. Our last theme will be introduced April 12. Kits available while supplies last.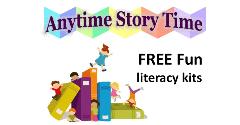 Anytime Story Times are grab-and-go literacy kits geared toward preschoolers and feature story, movement, and hands-on activities that help strengthen early literacy skills that will help prepare children for a lifetime of reading and learning.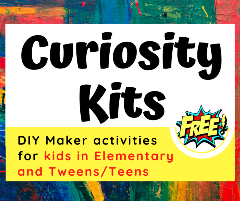 Curiosity Kits are geared toward Elementary and Tweens/Teens and feature STEAM-based projects designed to help fire your youth's imagination.
---

LitLove Book Bundles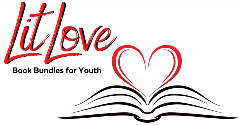 Youth Services is pleased to offer a new youth book selection service. Please complete the online form below, and our Youth Services team will compile a bundle of five books for you to borrow based on your (or your child's) reading interests. Requests are handled in the order in which they are received. We will contact you with pickup details as soon as possible once we have completed your book selections. LitLove Book Bundle Request Form
---

Story Time Shorts

Join us for monthly Story Time Shorts geared toward ages 3-6. They feature fun fingerplays, mindful moments and moves, and creative story sharing. Story Time Shorts are hosted by your Youth Services team on Facebook on Fridays and last about 15 minutes. They're slated for March 19 and April 16 at 10:30 am.
---

Book Talks
What will you read next? Find out more about the latest additions to our collection with Youth Services Book Talks on Facebook (where you can also find previous talks), presented once a month at 9 am. We'll kick off with some adventures in children's novels (and some bonus nonfiction) January 20. February 17 will feature beginning readers and graphic novels. We'll celebrate some picture books and children's nonfiction March 17. Then we'll head into warmer weather with some teen reads April 14.
---

Booklists
Booklists are suggested reading in various categories provided by our Youth Services Librarians, New York Times Best-sellers list, etc.

Reader's Advisory
Reader's Advisory is a service to assist young people and their families, and those who work with children, in selecting reading materials. Stop by to talk with a youth services librarian at the Library's youth services desks in Onalaska, Holmen, and West Salem, or before and after youth programs at any of the five County Library branches. They will be happy to recommend books and other materials for children and teens with regard to abilities, age levels, and interests.

Contact Us
Youth Services Staff travel to each of the five library locations to conduct programs, select and maintain books and other materials, conduct Reader's Advisory, and provide many other services for children, teens, and their families.

Youth Services has offices in Holmen, Onalaska & West Salem:

Holmen Public Library
121 W. Legion St * PO Box 220
Holmen, WI 54636
526-4641
Onalaska Public Library
741 Oak Ave S
Onalaska, WI 54650
781-9568 ext 5
West Salem Library
201 Neshonoc Road
West Salem, WI 54669
786-1505
email: [email protected]