We are continuing to closely monitor the COVID-19 situation and county health recommendations in order to serve the best interests of our communities.
Below you'll find the latest information on upcoming programming—you can also follow us on our Facebook page and subscribe to our newsletter to stay up to date.
Summer Book BINGO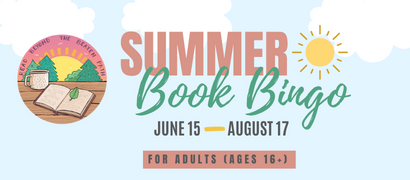 Have some summer fun with our new Summer Book BINGO challenge! On or after June 15, grab a BINGO card from the checkout desk or print one here (see link below) and start playing! Complete specific activities (e.g. "Watch a sunset") or read a book to cross off a square. Bring the card back by August 17th and receive one entry into the prize drawings for each 5-in-a-row BINGO that you complete. For ages 16+.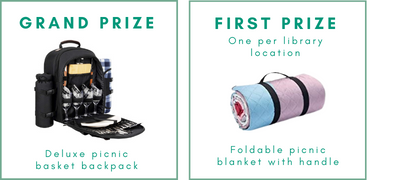 Winners announced August 19.
---
Cheesecake & Canvas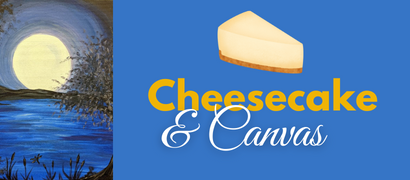 Thursday, July 14
6:30pm to 8:30pm
Hazel Brown Leicht Memorial Library
West Salem, Wis.
Art class for ages 16+. No experience necessary: step-by-step instruction & all supplies provided. You are welcome to bring your own covered beverage—we'll bring the cheesecake!
Registration
Sign up in person at any La Crosse County Library. Cost is $15 for library cardholders and $20 for non-cardholders. Cash or check only.
---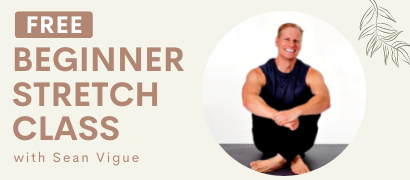 Enjoy this gentle and easy-to-follow full body stretch class at the West Salem Library with international fitness instructor/author/opera singer and West Salem alum, Sean Vigue. The class will focus on breathing, releasing tight muscles and feeling our very best while improving focus, flexibility and posture. Sean will include add-ons to the stretches if requested. Wear comfortable clothes and bring your mat. No equipment needed...only your body weight. See you there!
For ages 13+. Registration required; sign up in person at any La Crosse County Library location or email [email protected].
---

Handmade Book Workshop
Holmen Public Library
Saturday, August 27
10am to 1pm
For ages 16+
Come to Holmen Public Library for an introductory book binding workshop taught by a local artist! Handmade books are a fantastic art form in and of themselves, and they open up all sorts of possibilities once you learn the basics. Maybe you want to make your own sketchbook to give it a personal touch? Handmake a journal to give as a gift? Create a small edition of your own poetry? All possible and accessible to you!
Registration
Sign up in person at any La Crosse County Library. Cost is $10 for library cardholders and $15 for non-cardholders. Cash or check only.
---
Veteran Services Outreach
La Crosse County's Veterans Services Office is getting out into the community to help connect veterans and their families to services. On the first Thursday of each month, a representative from Veteran Services will be at one of our libraries to talk with veterans. This an opportunity to ask questions about a range of benefits and programs!
Upcoming dates: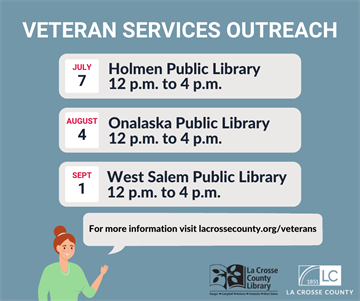 ---
Summer Movies
Join us for free movies on the big screen!
Bangor
Join us in the new Arlan Schmidt Community Room at the John Bosshard Memorial Library!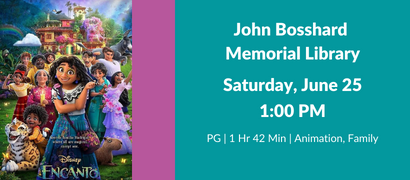 West Salem Midday Movies
Our next movie series starts July 14 and runs through September 29.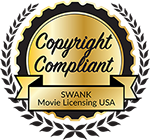 ---
Book Clubs
Book clubs are a great way to appreciate books and socialize at the same time. Four of our locations have book clubs that meet monthly, and we also offer a virtual option to discuss books on Goodreads!





---