Community Initiatives
We're working with organizations and agencies to make sure everyone in La Crosse County has a chance to live a healthy, fulfilling life. Much of our work involves addressing the root causes that drive the health issue. We work with residents and partners to find the best solutions for our community.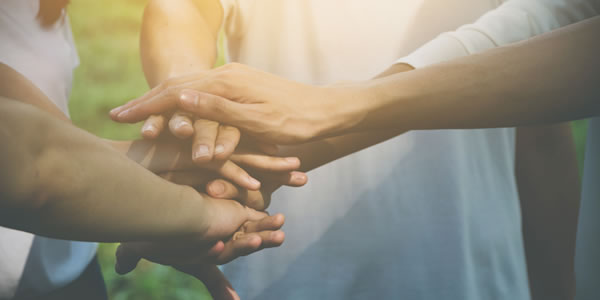 What we're working on
Here are some of the larger health issues we're working on with our community partners.
Behavioral Health
In La Crosse County, our focus is on building a community with healthy, positive childhood experiences and resilient community members. Our work in behavioral health combines mental health, substance use prevention, and suicide prevention initiatives.
See what we are working on with our partners!
Healthy Environment for Safe Housing, Food, and Physical Activity
The conditions in the places where we live, learn, work, and play can affect our health in lots of different ways. A healthy environment includes access to safe places to live, healthy foods, and opportunities for an active lifestyle. Our goal is to create solutions that build healthier and more accessible neighborhoods where people are connected to what they need where they live.
We have a Healthy Environment Action Team working to improve our community. See what we are working on this year!
Access to Care
Access to health services is a complicated public health issue. The root cause for lack of access can be related to transportation, cost of services, availability of resources, and trust in the care system. Improving access to care means growing a system that represents and supports underserved peoples to get the right care at the right time.
We have an Access to Care Action Team working to improve our community. See what we are working on this year!
Connect to the Work
Working with community is an important part of improving the health of our residents. Much of our work is done right alongside our partners and residents. This work is ongoing and will lead to long-lasting health outcomes for all. Contact us to get involved in our work, coalitions, or to ask questions!